The federal government said Tuesday it will not seek the death penalty for a man accused of killing nearly 20 people in a 2019 racist attack at a Walmart in El Paso.
The U.S. Department of Justice announced its decision not to pursue the death penalty against Patrick Crusius in a one-sentence notice filed Tuesday in federal court in El Paso.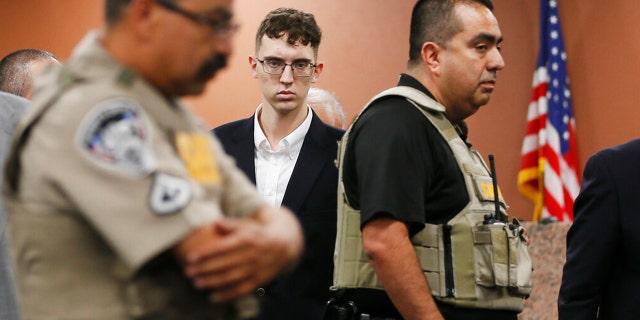 "The United States hereby informs the Court and defendant Patrick Wood Crusius that the Government will not seek the death penalty in this case," the filing read.
Crusius, now 24, is accused of targeting Mexicans in a shooting that left dozens injured and 23 dead. He has been charged with murder in state court and has pleaded not guilty.
Indiana University student stabbed on bus because she's Asian: court documents
Federal prosecutors have not explained to the court why they would not seek the death penalty for Crusius if convicted in state court.
Fox News Digital has reached out to Cruisus' attorneys for comment. His case is scheduled for trial in federal court in January 2024.
CLICK HERE TO GET THE FOX NEWS APP
Federal and state lawsuits are proceeding in parallel, but it is unclear when Crusius will be tried on state charges.
The Associated Press contributed to this report.