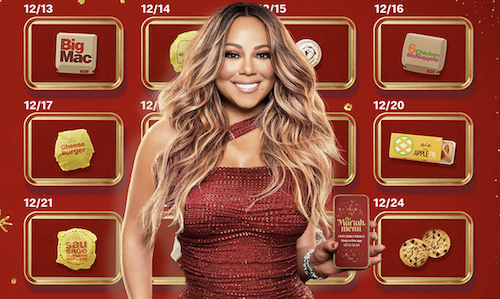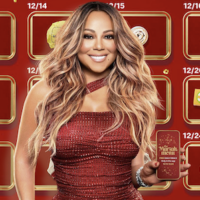 The Mariah Menu has shown up! Starting today December 13th through December 24th, McDonald's is coordinating with the queen of Christmas, Mariah Carey, to offer 12 days of deals including a various FREE menu product every day with a $1 minimum purchase on the McDonald's app. Here's the complete list of daily deals:
December 13th– FREE Big Mac
December 14th — FREE McChicken
December 15th– FREE Bakery Item
December 16th– FREE 6-pc Chicken McNuggets
December 17th– FREE Cheeseburger
December 18th– FREE Hotcakes
December 19th– FREE McDouble
December 20th– FREE Apple Pie
December 21st– FREE Sausage McMuffin with Egg
December 22nd– FREE Double Cheeseburger
December 23rd– FREE Sausage Biscuit
December 24th– FREE Chocolate Chip Cookies
Delight in!