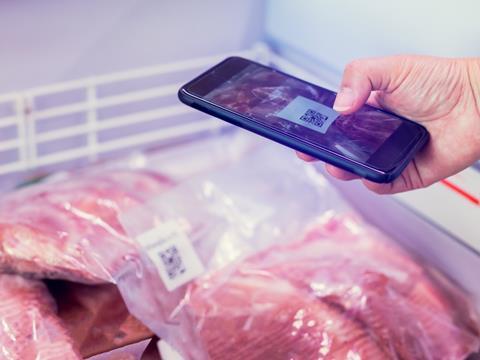 Online meat retailer Farmison & Co has launched a new traceability system that lets customers use their smartphones to see where an entire cut came from. Where their meat comes from is part of the Farming the Future (FTF) program.
Customers can use the QR code on the package to track the origin of the meat, including breed, farm video where it was raised, and food miles.
The launch coincides with the 10th anniversary of the January 2013 horsemeat scandal when horsemeat entered the food supply chain. has been withdrawn.
Since then, the food industry has taken steps to make food safer, but Farmison & Co founder John Palagi warned that the supply chain remains fragile. He said more than ever, consumers want full traceability of produce, and it deserves to be seen.
"The horsemeat scandal undoubtedly inspired a great deal of scrutiny from retailers to their supply chains at the time, but what reforms were put in place? And the meat supply chain remains opaque and difficult to trace.Reputation management is, dare I say, more important than addressing the underlying problems of these systems," he argues. To do.
A new QR code will be provided on each piece of meat, allowing customers to see details about the origin and variety of the meat. Also included are farm and farm details, video footage of the land where the animals are fed and raised, and special recipes by Michelin-starred chef Jeff Baker.
Farmison sells directly to customers across the UK, as well as Harrods, Selfridges, Fortnum & Mason and Michelin-starred restaurants, online and last year opened its first brick-and-mortar store, Cut by Farmison, next to its Ripon headquarters. was opened. Product ranges such as the Sausage and Sauce Pan Ready Meal Ranges, traditional means of managing carcass balance and reducing waste, were not initially included, but were sourced from within Farmison's authorized supplier network. Sourced and fully traceable.
Palagi added: We already encourage people to 'eat better meat', but starting today we are also encouraging them to 'trace better meat'. "
This article was written in collaboration with AIPIA (Active and Intelligent Packaging Industry Association). Packaging Europe and AIPIA have joined forces to bring news and commentary on the active and intelligent packaging landscape to a wider audience. Click here for more information on this partnership.